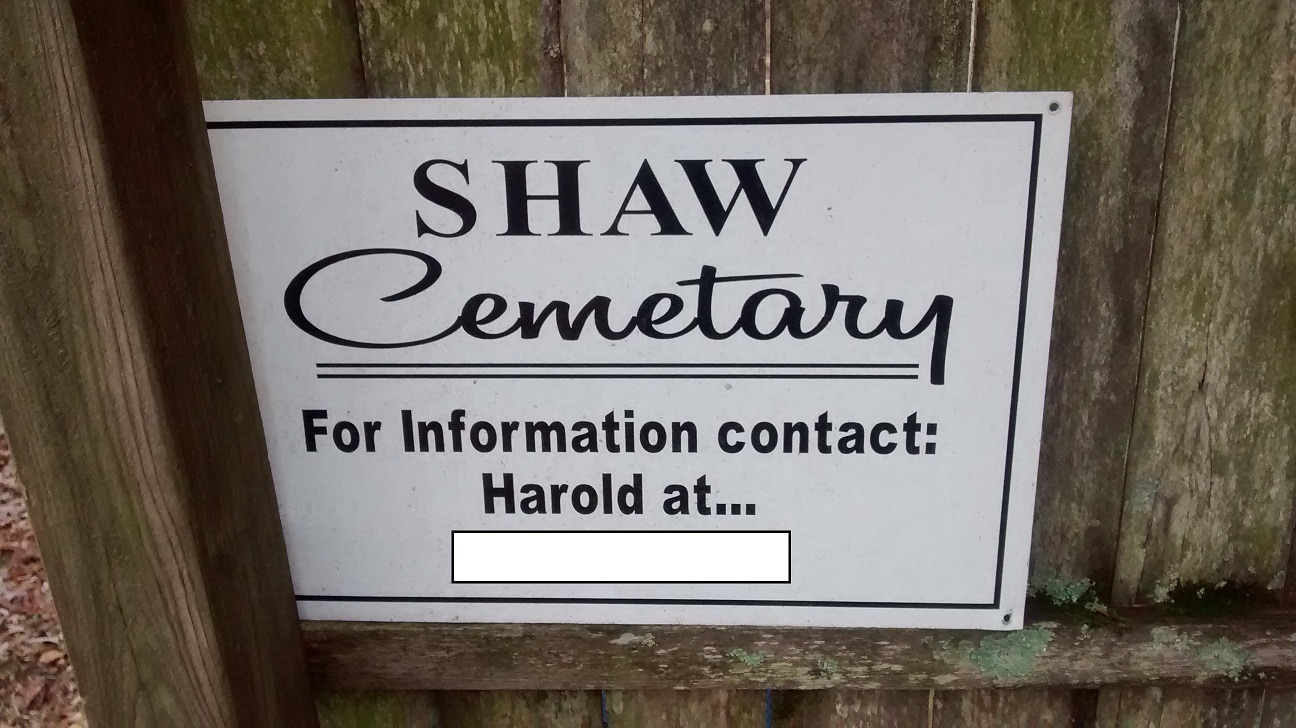 Shaw Cemetery AKA Red Bank Cemetery
It's a familiar scenario. I'm driving on a road I've driven a hundred times before. All of a sudden, I look up and notice gravestones on a hillside. Thus is the tale of how I found this cemetery in Red Bank, Tennessee.
Cemetery Obscured By Trees
Just past Hardee's on Morrison Springs Road heading into Red Bank, Tennessee, a small grove of trees covers a hillside behind a rental house. The property owner recently cleared scrub brush from the hillside to increase visibility around a difficult intersection. I've driven this road dozens of times but I've never known there to be a cemetery anywhere near here.
Loaded into my Garmin Nuvi GPS is a database of over 150,000 cemeteries. I use this as a backup to Google Maps and Billion Graves. This GPS file helps me locate cemeteries. Although I've used this system to find hundreds of cemeteries all across the United States, I've never known about a cemetery in this area. However, with the scrub brush cut away, I caught a glimpse of a tombstone atop the hillside. I was so unaccustomed to seeing tombstones on this stretch of land that the vision through my eyes didn't register in my brain until I almost reached the intersection at Dayton Boulevard. "HEY!!! There's a cemetery up there." Spinning around, I took a right on Oakland Terrace and then a 180° left onto a small side street. There, between and behind two residences is Red Bank Cemetery (the sign says "Shaw Cemetary[sic]").
Red Bank Cemetery (Or Is It Shaw?)
The grave sites in Red Bank Cemetery date back as early as the late 1800s though the majority are from the mid 1900s. A survey of recorded grave markers can be found on the Hamilton County Genealogical Site Red Bank is a small enclave city completely surrounded by Chattanooga, Tennessee. Being so close to Chattanooga and the Civil War battles fought in the surrounding areas, I expected to see significant markers with names of civil war veterans. However, mentions of soldiers from the Civil War were difficult to find.
The cemetery is well maintained and is apparently still in somewhat modern use with the most recent marker reading a DOD 1997.
Whether it's known as Shaw Cemetery or Red Bank Cemetery, I'm glad the property owner cleared away the trees giving greater visibility to this grave yard.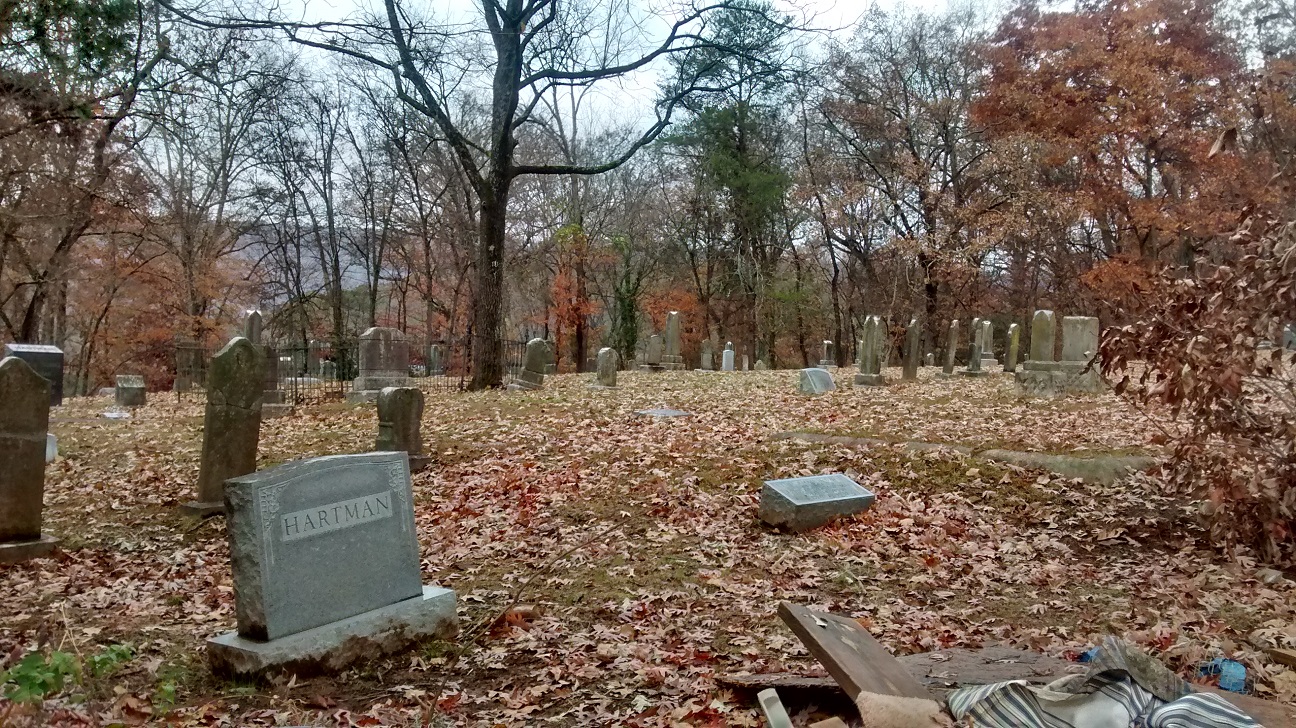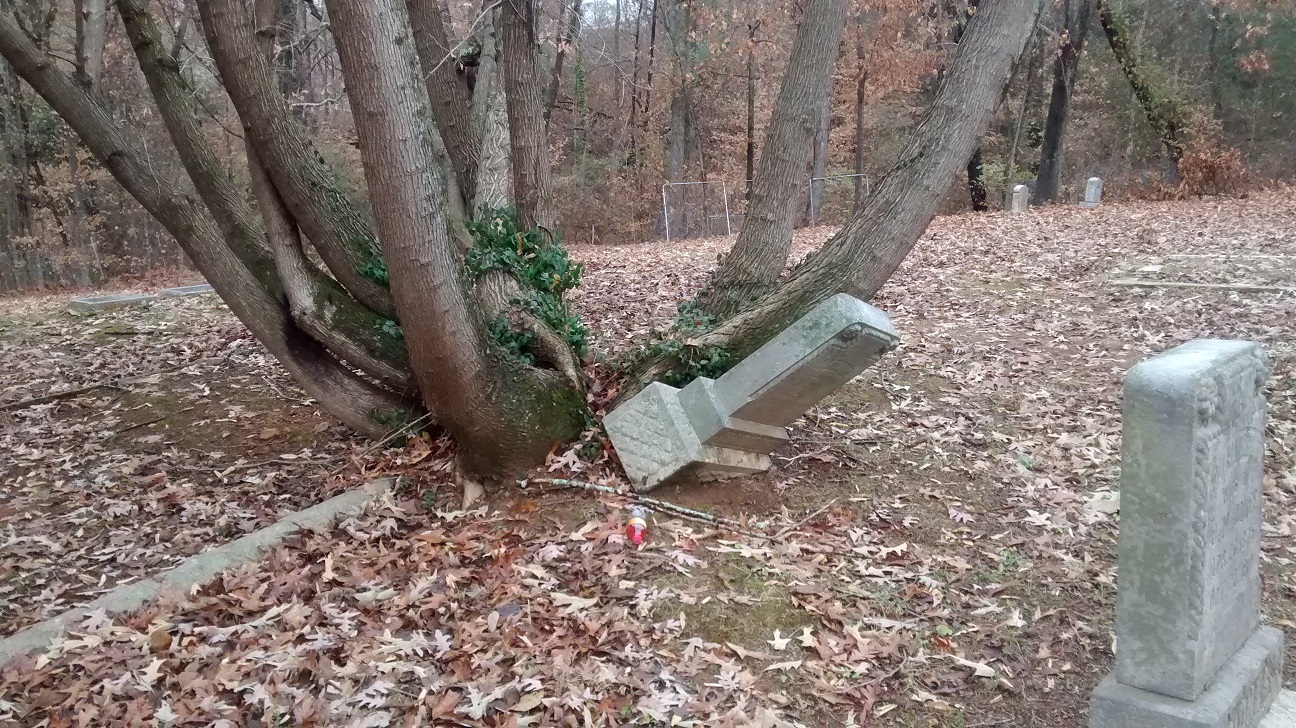 As mentioned above, Red Bank Cemetery is not listed in the Google Maps database. As of the writing of this blog post (January 2017) I've submitted the location to Google and I hope it will be added soon.

Summary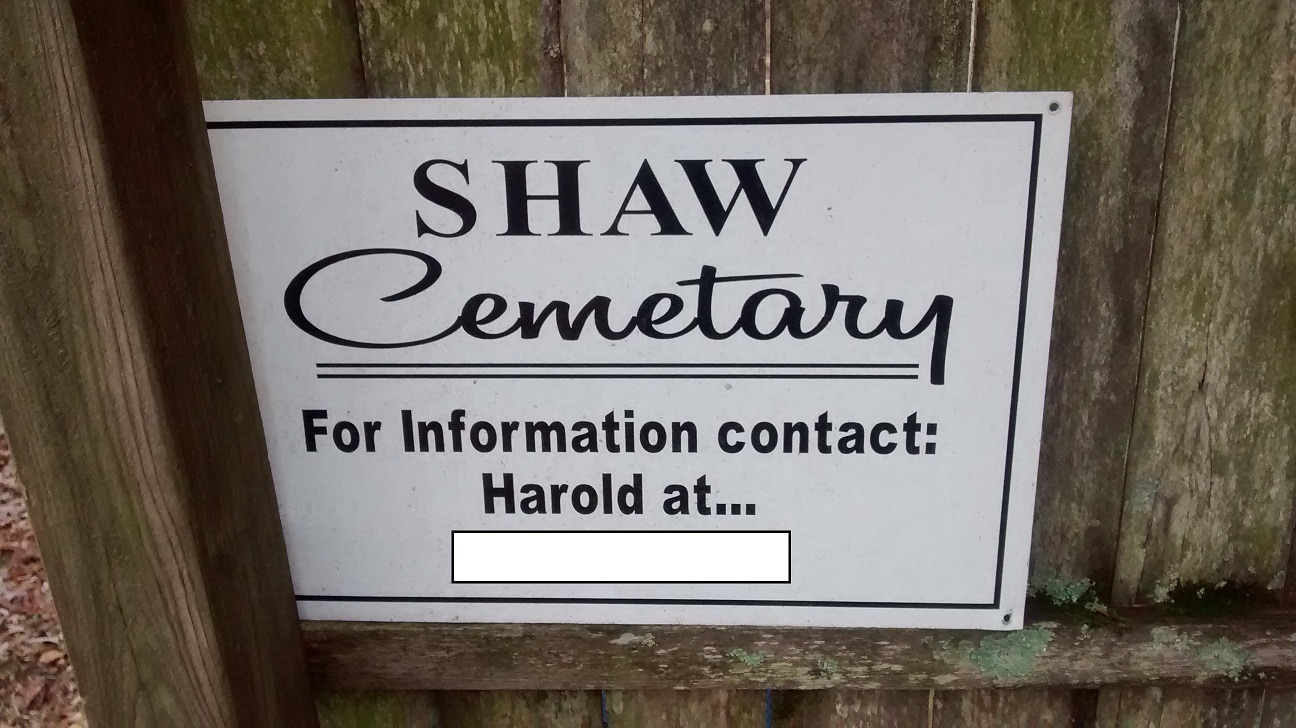 Article Name
Shaw Cemetery - Red Bank Cemetery - Red Bank, Tennessee
Description
Just past Hardee's on Morrison Springs Road heading into Red Bank, Tennessee is a small grove of trees behind a rental house. Within this grove, hidden on a hillside, is Red Bank Cemetery.
Author
Publisher Name
www.TheCemeteryDetective.com
Publisher Logo