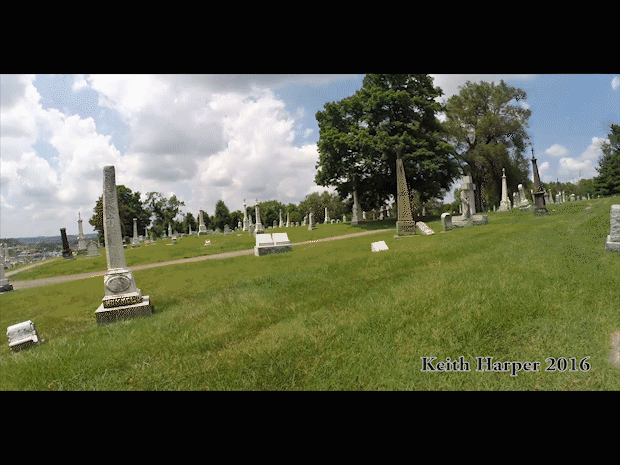 We have just finished a day-long tour of Cincinnati Cemeteries at the 2016 Association for Gravestone Studies.
It's such an educational experience spending time with such knowledgeable and well educated cemetery researchers. I have lots of note and will be sharing information with you in the future.
Here's a quick time-lapse video from one of today's cemeteries.