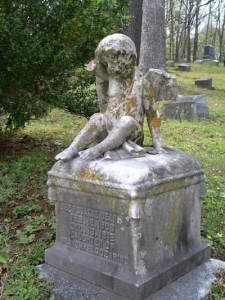 Name: Forest Hills Cemetery
Location: Chattanooga, Tennessee
Address:
Coordinates: 35.007702 -85.327382
Nestled within the Lookout Mountain foothills, Forest Hills Cemetery is easily one of the most interesting cemeteries in Chattanooga, Tennessee. Whenever I am in Chattanooga, I love to visit Forest Hills and wander through the older sections of the cemetery.
From the only female to ever strike out Babe Ruth to leaders of local industries dating back to the early years of Chattanooga's industrial age, Forest Hills resident list is long and varied.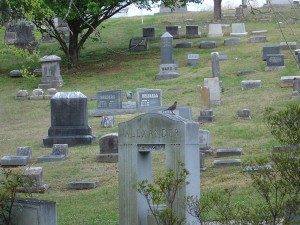 Truly exhibiting the rolling terrain that makes Chattanooga such a scenic city, Forest Hills' landscape varies between sections of flat areas populated by flush mounted grave markers to steep inclines with aging monuments standing stalwart overlooking historic St. Elmo 7 miles outside of the city.
Many notable Chattanoogans are buried in Forest Hills Cemetery.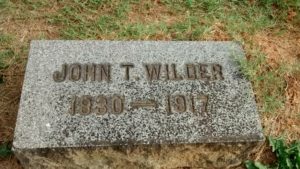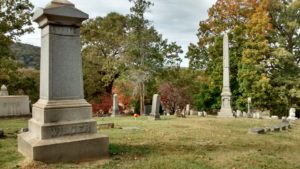 John T. Wilder was a Union Colonel during the U.S. Civil War. On September 18, 1863 Wilder masterfully defended Chickamauga Creek to prevent Confederate Soldiers from flanking the Union Army. This action helped secure the Union position on that day. Wilder later battled in Atlanta and eventually returned to Chattanooga to begin a foundry. He died in 1917. Wilder Tower was build on the grounds of Chickamauga and Chattanooga National Military Park.
---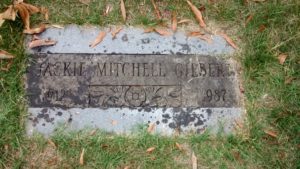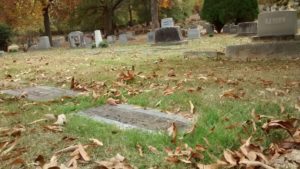 On April 2, 1931 17 year old Jackie Mitchell struck out famous Baseball legend Babe Ruth during a Chattanooga Lookouts game against the New York Yankees in Chattanooga. The next batter was Lou Gehrig who swung and missed three times for her second strike out in a row. Jackie continued to play professionally but baseball officials cancelled her contract and declared women unfit to play baseball.
---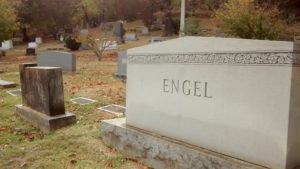 Longtime President and tireless promoter of the Chattanooga Lookouts Baseball Team Joe Engle was a fixture in Chattanooga. This southpaw pitcher came to Chattanooga in 1929 and ran a successful franchise operation with oddball promotions. Chattanooga's famous Engle Stadium was named after Joe who died in 1969.