I'm almost embarrassed to admit I'm pretty fascinated with lichen growth on gravestones.
During my visits to study comb graves of the Cumberland Plateau, I encountered quite a few comb graves with West-East orientation. Of course, you would expect this. It is very common for bodies to be buried with their feet toward the East. The reasoning behind this is when the rapture occurs, the body will rise up facing eastward toward the coming of Christ.
Because of this orientation, the right sides face south and the left sides face north. Remember back in elementary school (Boy Scouts and Girl Scouts) when you learned that moss gross on the north sides of trees? The same is sometimes true for gravestones.
You normally don't see a drastic difference of lichen on the north vs. south side of a gravestone. However, since the roofs of Comb Graves are slanted, the north sides receive quite a bit less sunlight throughout the year allowing lichen to, more readily, grow.
Here is one example of lichen growing on the north side of this comb grave (left) vs. almost no lichen growth on the south (right) side.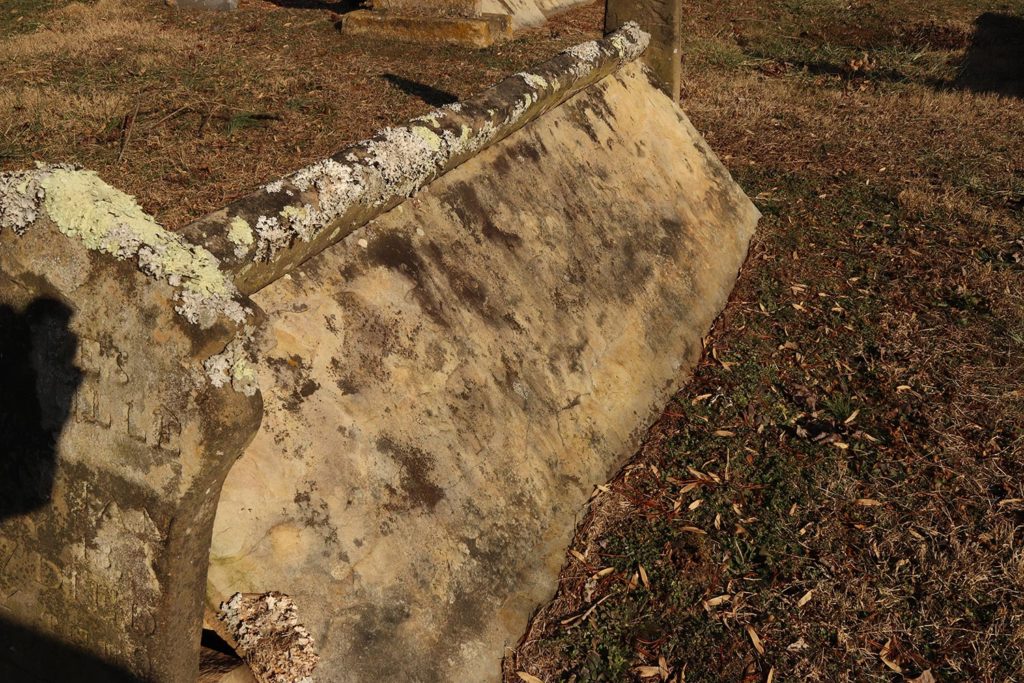 Summary

Article Name
Lichen Growth on the North Facing Side of A Comb Grave.
Description
Lichen growth on comb gravestone (tent graves) of Sparta, Tennessee.
Author
Publisher Name
www.TheCemeteryDetective.com
Publisher Logo