Woodlawn Park Cemetery is one of Miami's oldest and largest cemeteries.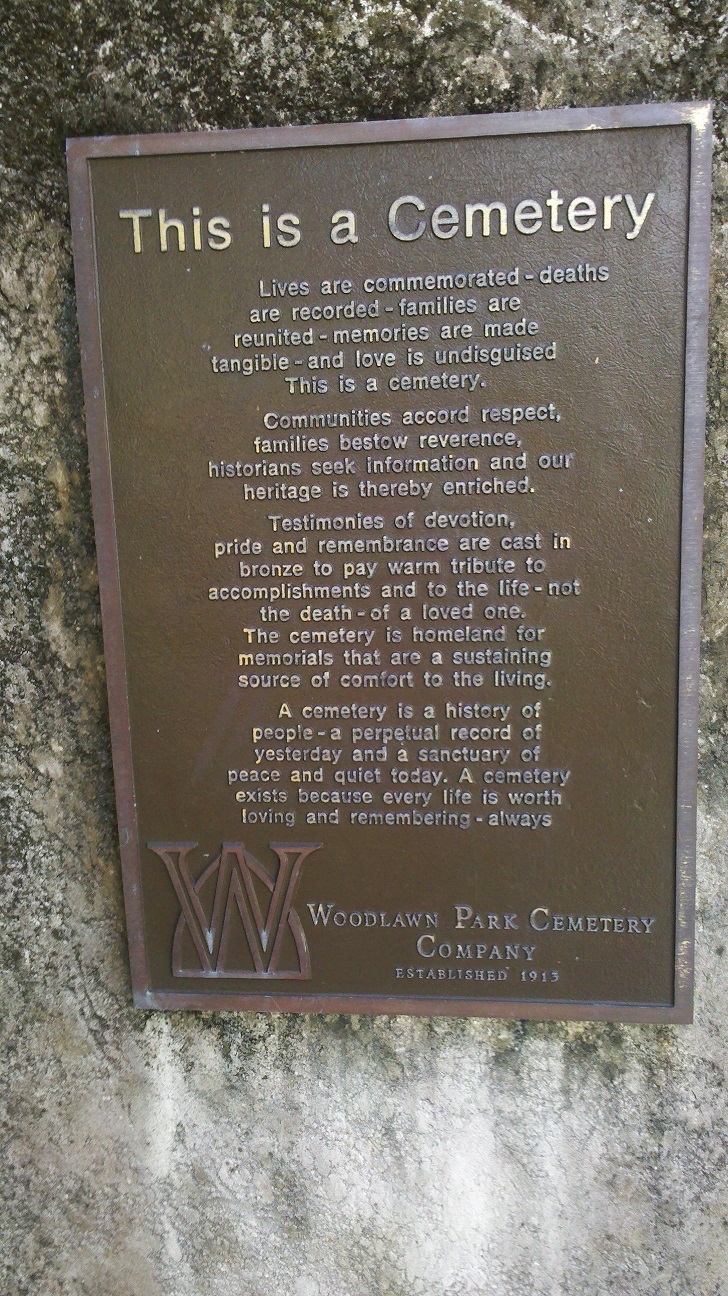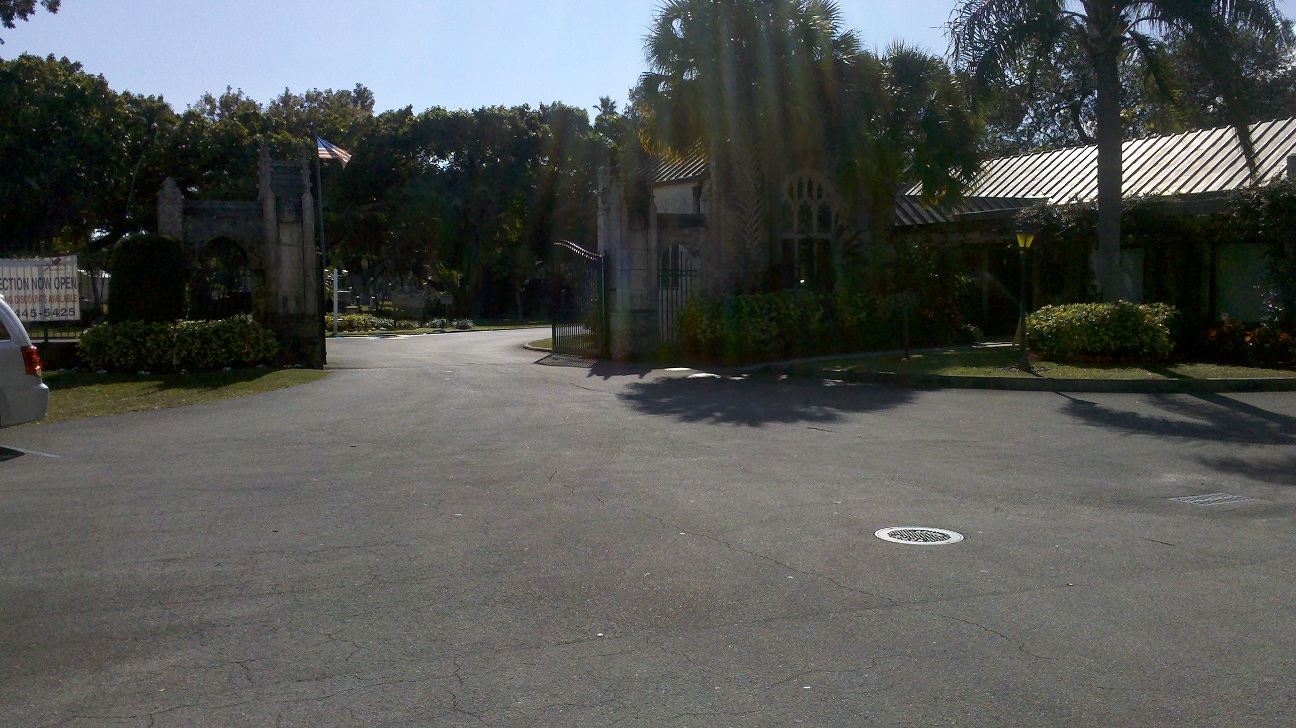 In the traditional Woodlawn style, the cemetery gates display a Gothic arched styling popular in the mid to late 1800s.
Though it is a garden style cemetery, Woodlawn's many open areas allows easy access and visibility. This is Miami. So, rolling hills and 3-dimensional geographic features are not existent here. However, I enjoyed the exotic plants and tropical vegetation.
Cemetery Mausoleum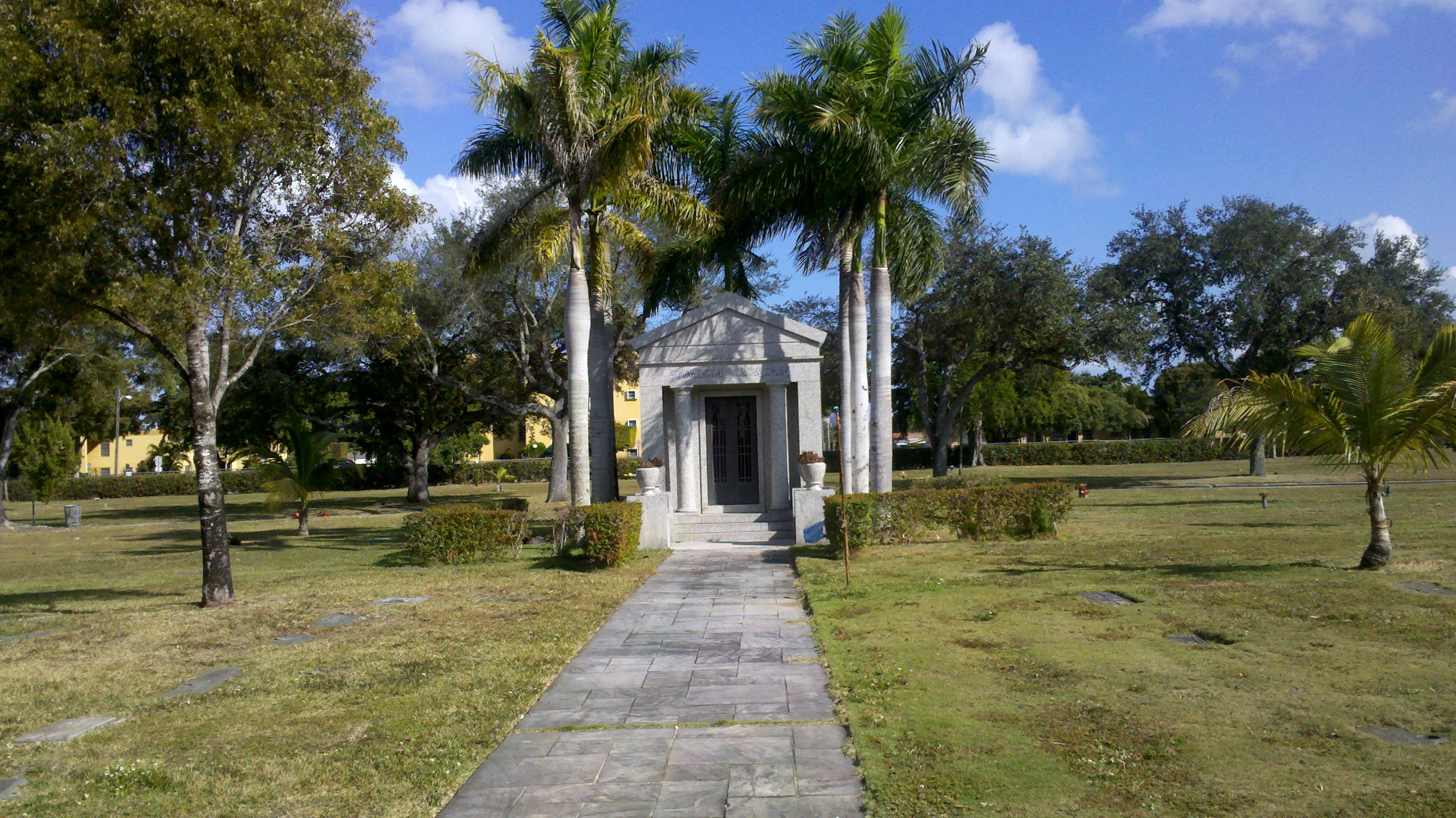 Even on this winter's day (so cold back home) I enjoyed a long stroll through the traditional cemetery park layout. Puffy clouds rolling behind swaying palm trees serve as a testament to Woodlawn's tropical location.
One highlight of my tour of Woodland Park Cemetery was walking the vault of the substantial mausoleum. Richly coloured stained glass windows allow natural sunlight to illuminate the mausoleum's hallways. Marble corridors echo and reverberate each footstep.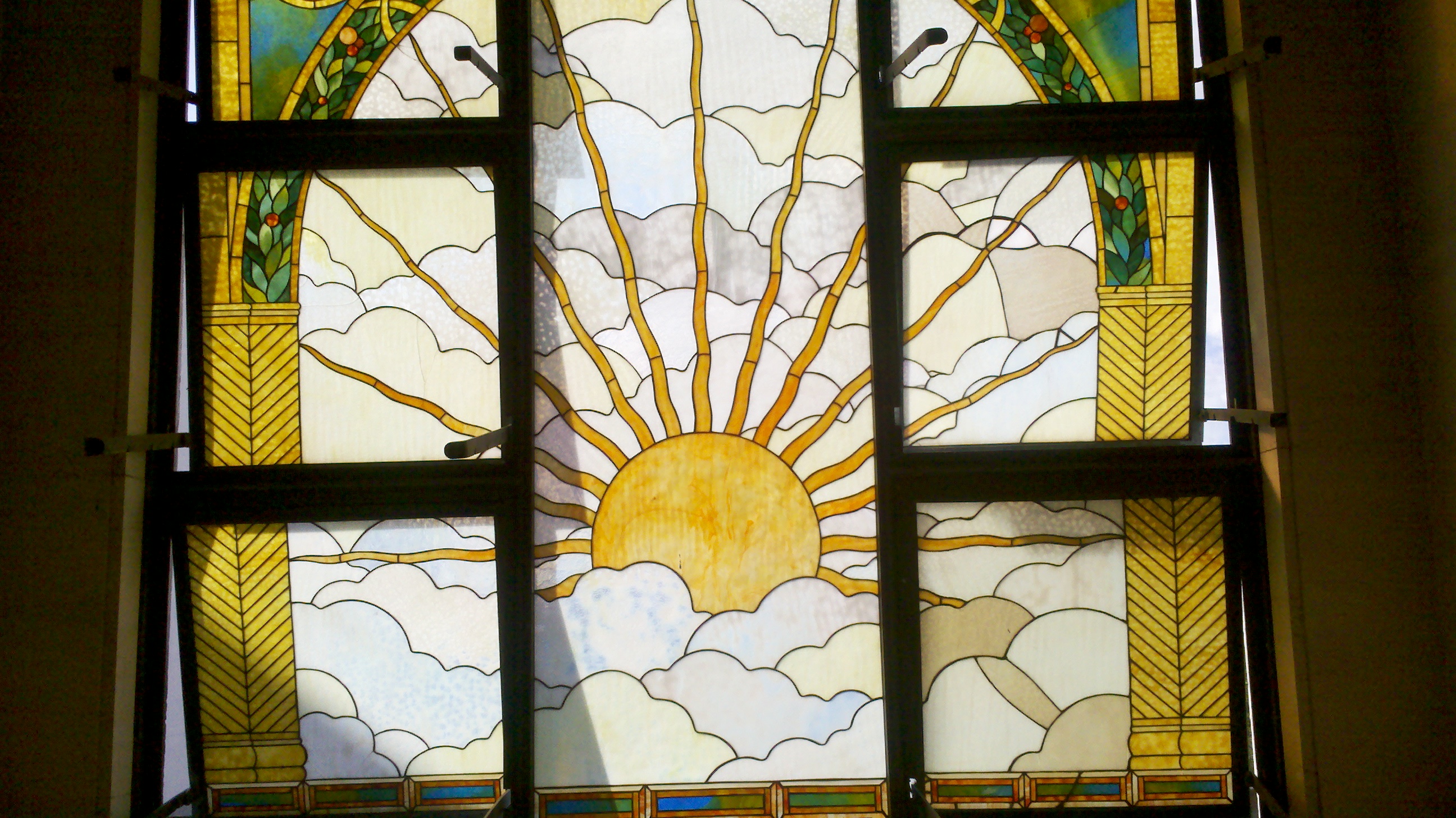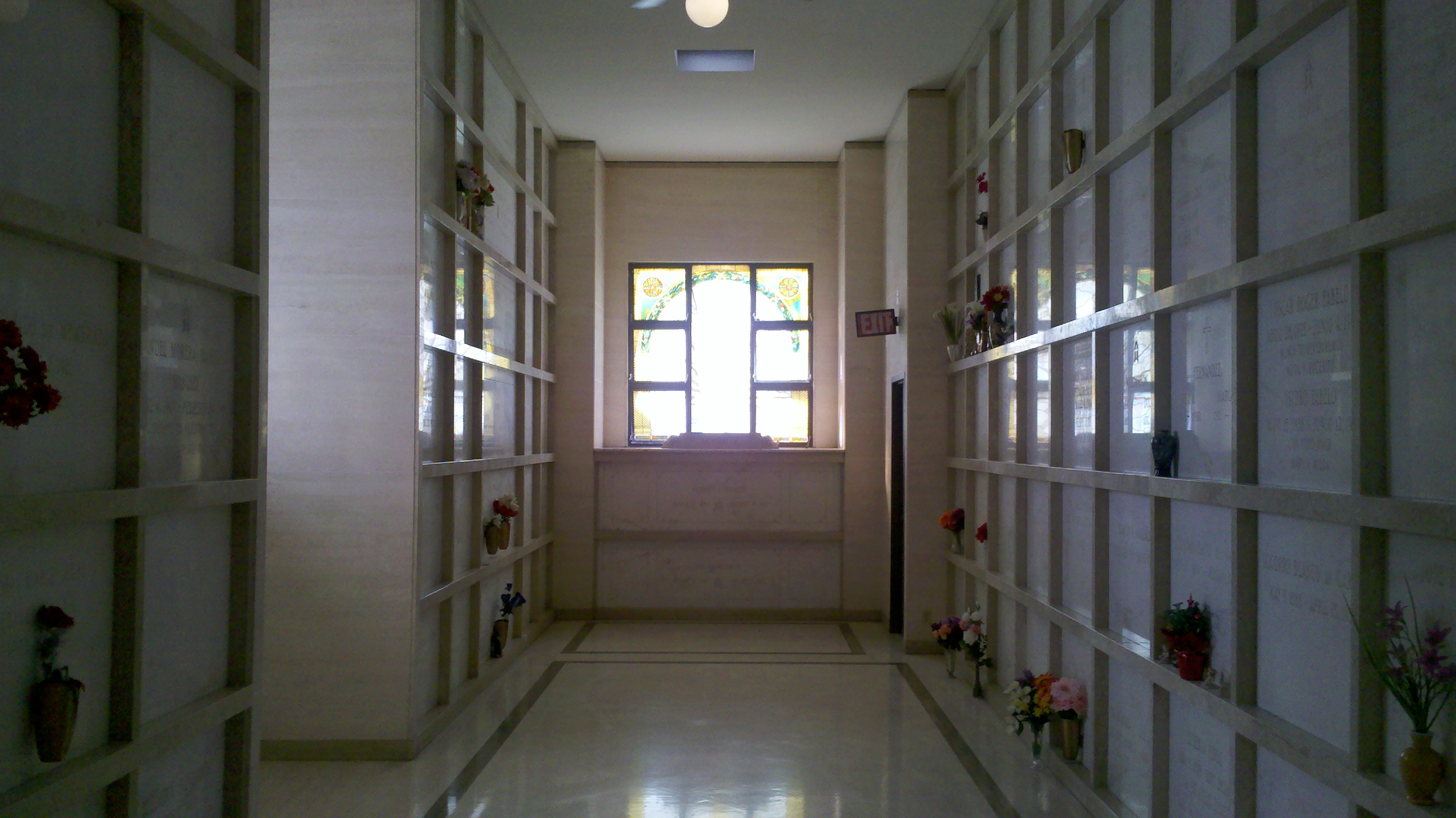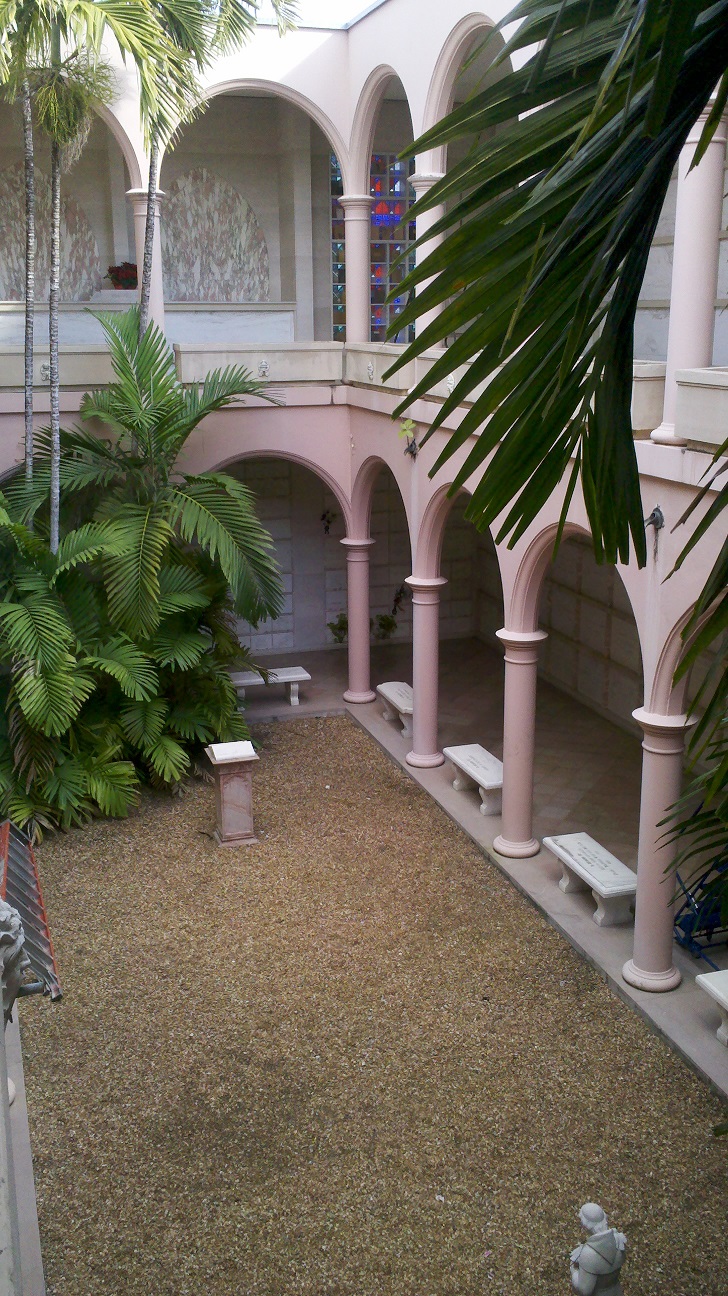 An interior atrium garden was such a refreshing surprise. I sat on a bench and meditated for several minutes. The calm solitude was a reassuring comfort.