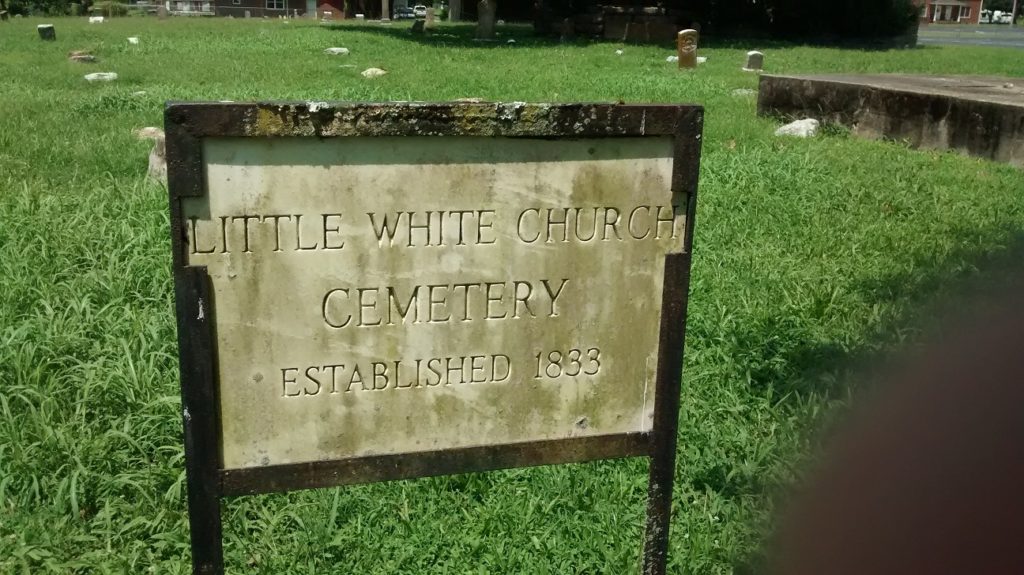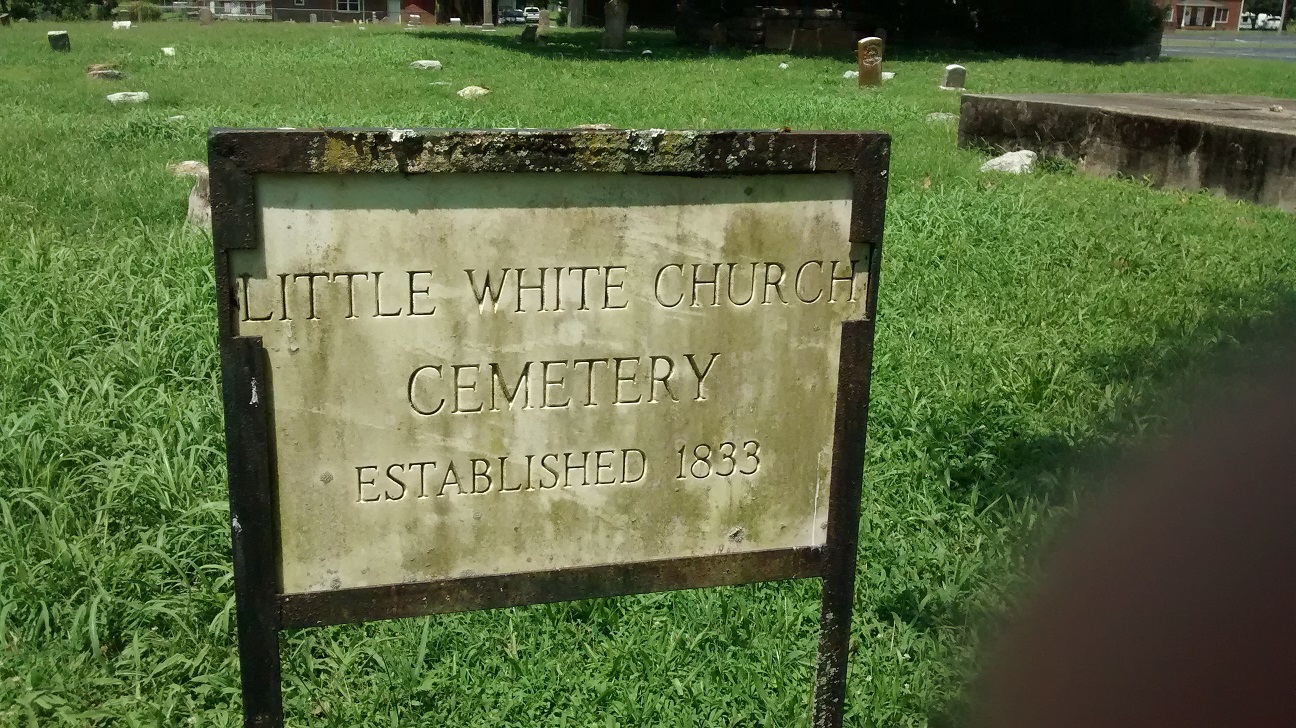 Little White Church Cemetery Sign
Research of one cemetery leads to questions about another cemetery.
While visiting the Jasper, Tennessee library to research my Submerged Cemetery Documentary, I found Little White Church Cemetery just across the parking lot.
It was a sweltering July afternoon and I almost opted for my car's welcoming air conditioning instead of trudging across the asphalt to view the grave plots. As is normally the case when I think I won't find anything interesting, I found a cemetery full of grave sites encompassed by 18″ to 24″ concrete walls.
I'm sure I've seen this type of design before. However, I'm confused of its purpose and functionality. Is the high wall design intended to keep people and grazing animals from walking on the grave? Do the walls prevent potential erosion problems?
This cemetery is well maintained. The grass was long on the day of my visit. However, it is certainly being cut on a regular basis. Do these walls inhibit proper mowing maintenance? It takes a lot of work to mow grass in a cemetery. I imagine the lawn mowing guys either use a weedeater inside the grave enclosure or lift a small push lawn mower over the walls to perform their mowing. I do wonder if small animals (including snakes) accidentally fall inside the cordoned off perimeter and find themselves unable to escape.
Despite the heat of this blazing hot late July afternoon, the trip to Little White Church Cemetery sparked a curiosity about these grave walls.
If any of my readers know the purpose or history of these grave plot walls, please leave a comment below or send me a private message.