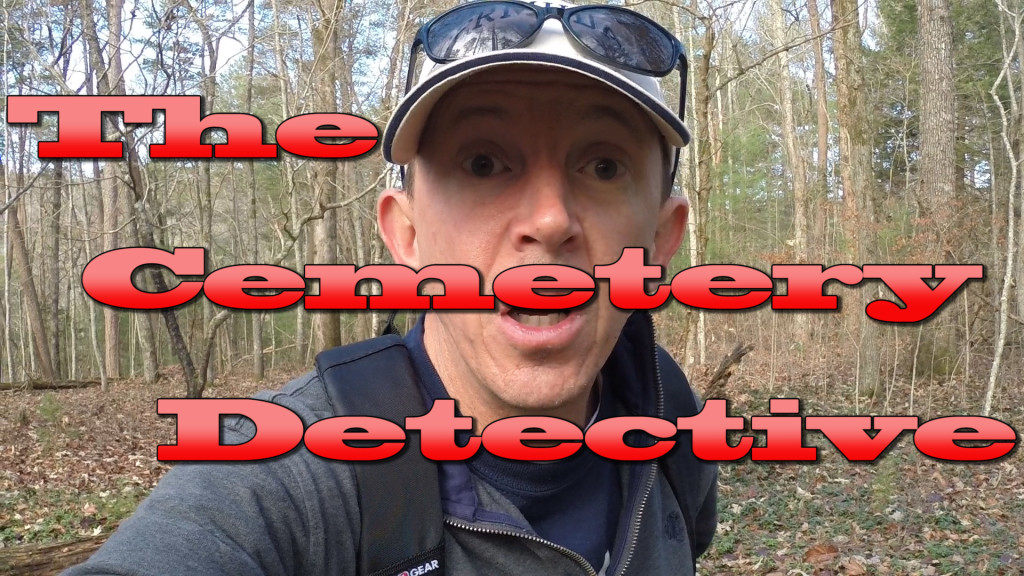 Cemeteries with ten thousand gravestones to those without a single marker.
Flooded cemeteries to those in the middle of barren lava fields.
Cemeteries on tiny islands to those in the middle of our most populous cities.

Join Keith as he explores our nation's most fascinating cemeteries.
2017 Was a busy year with lots of cemetery explorations.
Read my 2017 Year-In-Review here:
The Cemetery Detective 2017 Year-In-Review
Would you like to have "The Cemetery Detective" give a speech to your school, church, or civic group?
Visit my "Public Speaking" page to learn more.
---
February 2018 – Cemetery Presentations and A Description of Mourning
February is shaping up to be a busy month for the shortest month of the year.
This weekend, I gave my "Submerged Cemetery" presentation to a wonderful group of ladies from our local DAR Chapter. The description of this cemetery holds everyone's fascination and I love sharing the history, present, and future of this cemetery. I have also had several requests to give speeches on my CEMETERY RESEARCH in the coming months. If you are interested in having me give my Cemetery Detective presentation to your group, please get in touch with me via my CONTACT PAGE.
I spent some of the colder days in early February reviewing my pictures and videos from my Cemetery Research Trip to Northern Spain. I will share this as a major presentation in the coming months. Until then, I plan to let photos trickle out in a series of blog posts and videos. Here is a video I produced of a grave site I found in Madrid. There is so much emotion in this carving of a woman draped over her husband's tomb. I feel as if she has come to mourn and drape herself over his grave site to be close to him once more.
This might sound romantically juvenile but I think any man would cherish the idea of someone longing for him in such a manner.
---
January 2018 – Frozen Waterfalls and Comb Graves
On the coldest day thus far this year, I piled into my van (with heater on full blast) and headed north onto the Cumberland Plateau to explore my newly found fascination with Comb Graves. Along the journey, I hiked to the bottom of a waterfall, found myself in the middle of a huge pasture after the setting sun, and found more Comb Graves than I had ever imagined.
The video is available below, on YouTube, and via my Facebook Page (The Cemetery Detective).
My best:
Keith
---
2018 Extensive Research of Cemeteries:
2017 will be hard to beat but I have big plans for 2018.
If you know a cemetery you think I need to explore, send me a message via my contact page or
contact me via Facebook (The Cemetery Detective), YouTube, Instagram, Twitter, etc.
Cheers:
Keith