In my continual study of North Georgia Cemeteries, I happened upon Grand Center Baptist Church with a fenced-in cemetery directly behind the building. This cemetery confused me on three accounts.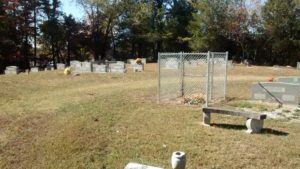 When I first arrived at the cemetery, I pulled up Google Maps and Billion Graves to get a confirmation of the correct name and location. I've found many church yard cemeteries with names that are not correlated to the name of the church. According to Billion Graves, this cemetery is listed as Chickamauga Cemetery. However, I know Chickamauga Cemetery to be a much larger cemetery. Hmmmm. Why is this cemetery listed as Chickamauga Cemetery in Billion Graves? During further investigation, I found this cemetery to be omitted from Google Maps.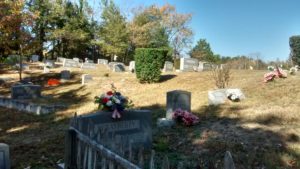 Is it possible this cemetery is not a nationally recognized cemetery and it only exists as a burying yard on church grounds?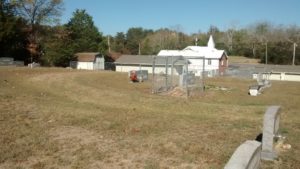 The next thing that confused me was a tall chain-link enclosure right in the middle of the cemetery. What an odd location for a chain-link enclosure. Why is it here? Is it for placement of old flowers? Is it protecting a piece of land that is not to be walked on? I don't know.
The third thing that confused me was a barely readable sign located within a family plot on the western edge of the cemetery. The sign read: "Grave Service Made By Samuel Buchanan For Family In The Deed Which Transferred This Tract To The Public As A Burial Ground." I imagine this is a legal statement and probably has something to do with the reason this cemetery is not listed on my cemetery maps.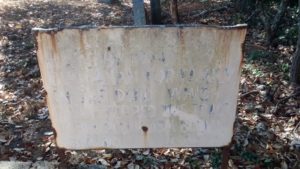 Overall, this was a very pleasant cemetery; well maintained with nice flowers. I wish someone would have been in the church so I could have asked a few questions. If anyone with knowledge of this cemetery has answers, please leave comments below or email me via the "contact page."
Summary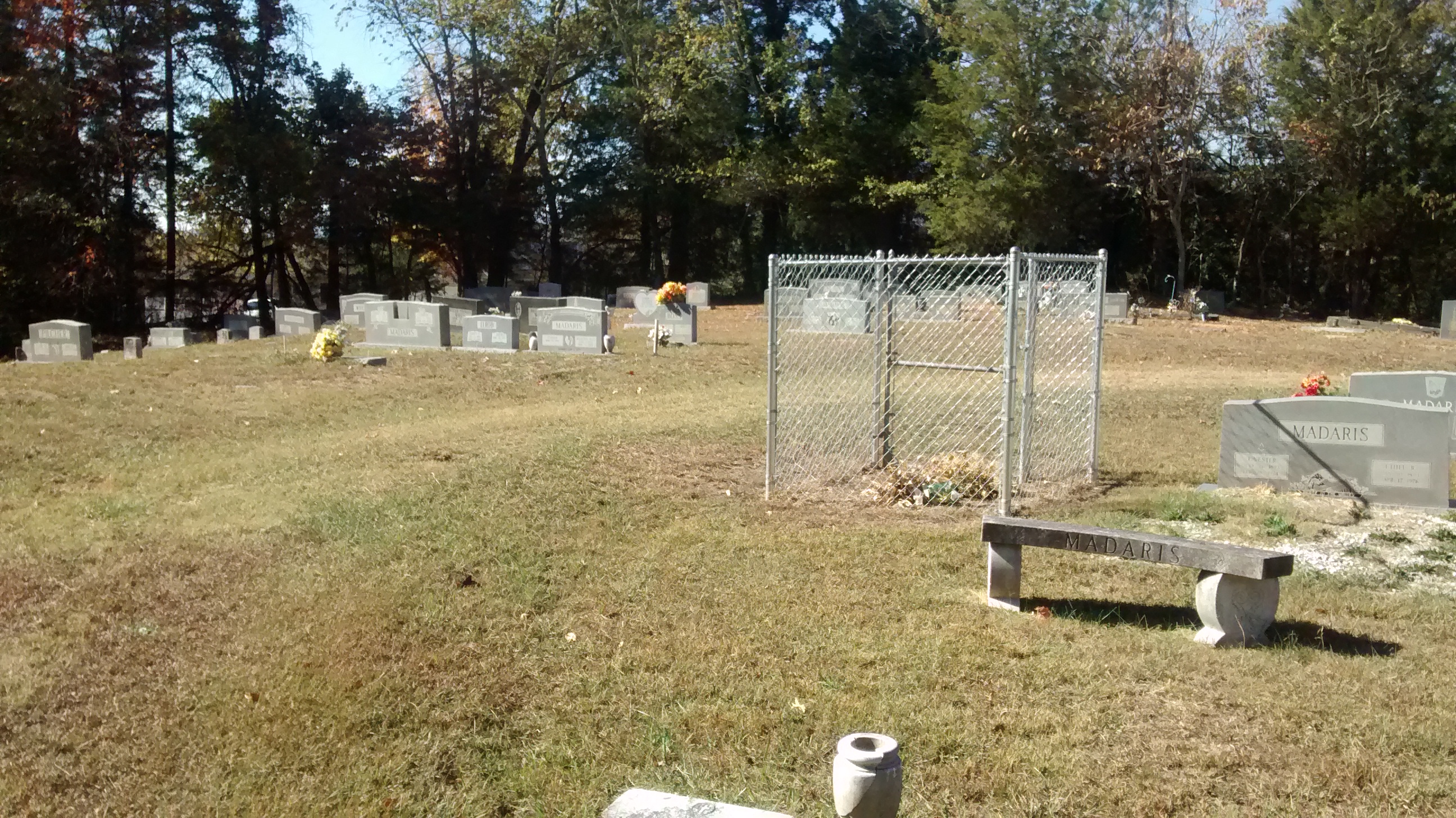 Article Name
Grand Center Baptist Church Cemetery
Description
Grand Center Baptist Church Cemetery in Chickamauga, Georgia
Author
Publisher Name
www.TheCemeteryDetective.com
Publisher Logo